Got Milk… Alternatives?
Once upon a time, you had two milk choices at a café when it came to hot drinks: full fat or skim. These days, it's a completely different story. Lactose intolerance and vegan diets are on the dramatic rise, for various reasons, and in this new plant-based world we now have options like soy milk, almond milk, rice milk, oat milk, and the list goes on…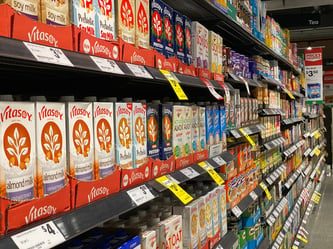 📷 @franki via Unsplash
In May, the ABC reported that plant-based milks were rapidly overtaking cow's milk in Australian cafes, with oat milk being the front-runner. According to the article, 'A survey of more than 900 cafes found a quarter of Australians chose plant milk in 2021 and that the most popular option was almond, followed by soy and oat.'
This isn't great news for the dairy industry, but if you're lactose intolerant or vegan, it's important to know what your options are – and, we're here to help! Let's break down the pros and cons of each type of milk alternative that you will find in your local café.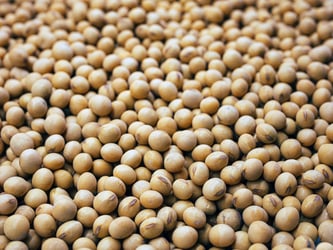 📷 @paoalchapar via Unsplash
Soy
Soy milk was the first dairy alternative that was available in cafes and for a long time, the only one. It's definitely hard to mistake soy for any other type thanks to its strong nutty flavour, and for this reason, it takes a while to get used to it.
Source: Soybeans (obviously), but what you may not know is that soy milk's natural form is actually a natural by-product of tofu manufacturing.
High in protein (more than cow's milk) and potassium, nutritionally closest option to dairy milk.
Quite a few people are allergic or intolerant to soy, can be heavily contaminated by pesticides through its cultivation (but organic varieties are available everywhere), not FODMAP-friendly.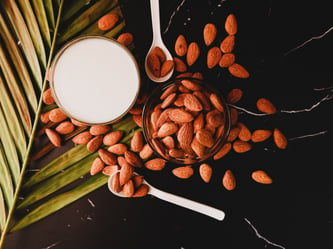 📷 @dhanya22 via Unsplash
Almond
Almond milk is relatively new on the scene, but is making a big splash. It has a 'creamy, dairy-like texture', delicious nutty flavour and has become a popular dairy alternative in many recipes.
Source: Almonds are soaked and ground in water, then filtered to get rid of the pulp.
Low in calories, no saturated fat, comes in sweetened and unsweetened varieties, can make it yourself (if you're so inclined), less natural sugars than cow's milk, packed with magnesium and vitamin E, rich in calcium.
Low in protein, can be expensive depending on the brand, barista brands tend to have thickeners in them so that they froth like dairy milk, so don't expect cafe results at home, production can be hard on the environment.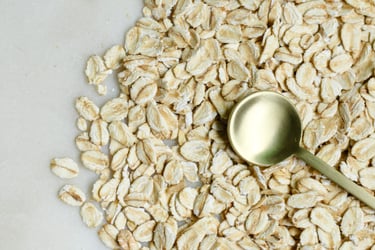 📷 @melsvision via Unsplash
Oat
As mentioned, this little number is taking the café industry by storm. It has a natural 'oaty' sweetness and is by far the most environmentally friendly choice, from a production standpoint. We've been told by many of our customers that oat milk and our Ginger n Spice flavour are a perfect combination!
Source: Oats are soaked in water and then milled to a fine consistency, the starch is broken down with enzymes and then the solids are strained out to leave only the liquid.
Steams in a similar way to dairy (depending on the brand), more filling and satisfying than its competitors, helps to lower cholesterol and blood sugar, a good source of folic acid and vitamin E.
Can be high in sugar (again, depending on the brand) and can potentially contain toxic pesticides, so always go for the organic choice to avoid the risk.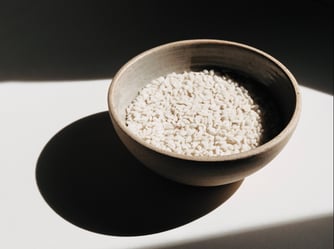 📷 @molnj via Unsplash
Rice
Rice milk is a great alternative for people who have nut, dairy and soy allergies and the 'safest all around for those with sensitive digestive systems'. This is also a great option for people with nut allergies who may not be able to drink other alternative milks.
Source: Rice is boiled with brown rice starch and brown rice syrup and then strained to leave only the liquid.
Packed with nutrients, a good source of carbs, no lactose, no nuts, no gluten, no soy, fairly easy to make at home.
Low in protein and high in calories, can sometimes contain oil and thickeners due to its watery consistency, often sweetened and high in GI, production can be hard on the environment, can be expensive.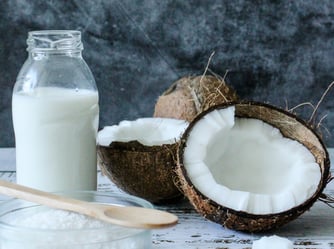 📷 @molnj via Unsplash
Coconut
People tend to lean toward coconut milk for its thick and creamy texture, and anyone who has ever used it in an Asian recipe knows what I mean. Due to its extremely low protein content, it's considered the 'milk' that's better to use for cooking.
Source: The white inner flesh of the coconut is grated out, then put into a cheesecloth bag and the milk is 'pressed' out.
High in potassium, gluten-free, low in cholesterol and sodium, sweet and creamy, rarely allergenic.
Low in nutritional value, high in saturated fats, separates and solidifies if left to sit for too long, more for cooking than drinking.
There are lots more options out there including hazelnut, macadamia, cashew, pea, spelt and hemp milks as well, but these tend to be far less popular and accessible than the main options that you will usually find in your supermarket aisle or on a café menu board.
What's your plant-based milk of choice?